Gilson Snow, Inc.
Snowboard product page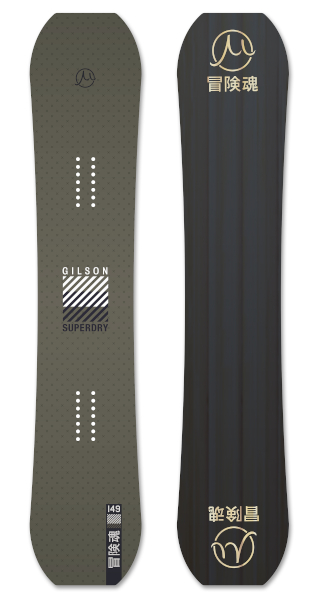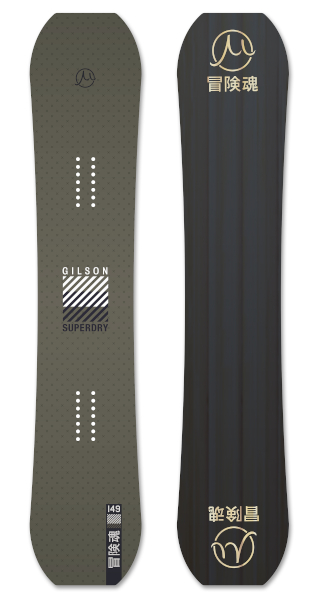 Superdry Hush Olive
snowboard freestyle category
blunt nose shape
choose your size
Limited Edition Freestyle Hybrid Camber Snowboard
$595 USD
Extreme Versatility
Five Year Warranty
Latest in Tech
Made in America
This product is sold out.
Superdry Hush Olive
Superdry x Gilson Snow - Performance equipment. Distinct style.
Snowboard Features
The Gilson Hybrid-Camber merges our award-winning freestyle model with the latest in hybrid-camber technology, yielding a snowboard that charges the mountan and dominates the park.
Best switch performance
Great stability
Great playfulness
Responsive & poppy
Good for boxes & rails
Very good butters
Shape
Freestyle Hybrid Camber
Base
Gilson Edge & Butter Pad
Base Material
Sintered Ptex